This is a big week for professionals who serve international students.

The Association of International Educators, (NAFSA) is the world's largest association dedicated to international education and exchange, is hosting its annual meeting and EXPO in Los Angeles.
With nearly one million international students attending American colleges and universities, it is important to understand the risks facing this valuable population.  International students will benefit from securing tuition insurance, renters insurance, and student health insurance prior to attending classes.
Three forms of insurance are particularly important for international students to consider securing to protect themselves from financial losses while studying in the United States.
International student health insurance – International students are often required to purchase student health insurance.  Typically students can purchase an affordable plan through their college or university or if they prefer they can also purchase it directly through GradGuard.
Tuition Insurance – If an international student becomes ill, injured or is forced to withdraw from classes mid-term, colleges and universities most often will only refund only a pro-rated amount of tuition and fees.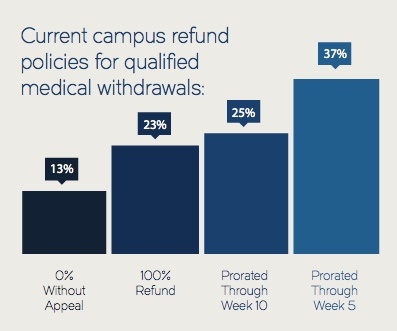 As a result, it is prudent for international students to become aware of the institution's refund policy and to consider purchasing tuition insurance.  Tuition insurance is not drop out insurance but it can pay for the non-refunded losses to international students for tuition, academic fees, books, and housing.  Check the policy for complete details but tuition insurance is most often a smart buy for international students.
Tuition insurance is affordable and valuable protection but remember it must be purchased before the start of classes.
College Renters Insurance – Many international students are concerned about campus crime and safety.  Most are unprepared to replace a stolen computer or backpack, and many would benefit from the protection provided by renters insurance.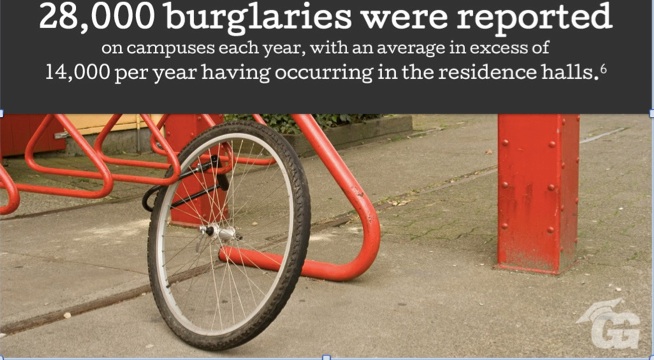 GradGuard's renter's insurance program is ideal for international students in that it does not require a credit check and provides worldwide property coverage
For less than $.50 cents a day, an international student can protect themselves from financial losses that they experience or are found responsible for.
GradGuard works with schools to provide our insurance programs to protect all students, but we are particularly sensitive to the unique needs of international students.  We know from experience that our student benefits provide real value to all students and particularly international students who may face even greater financial risk due to the investment they are making to attending college in the United States.  In a small way, we hope that GradGuard can improve the satisfaction and success of international college students.